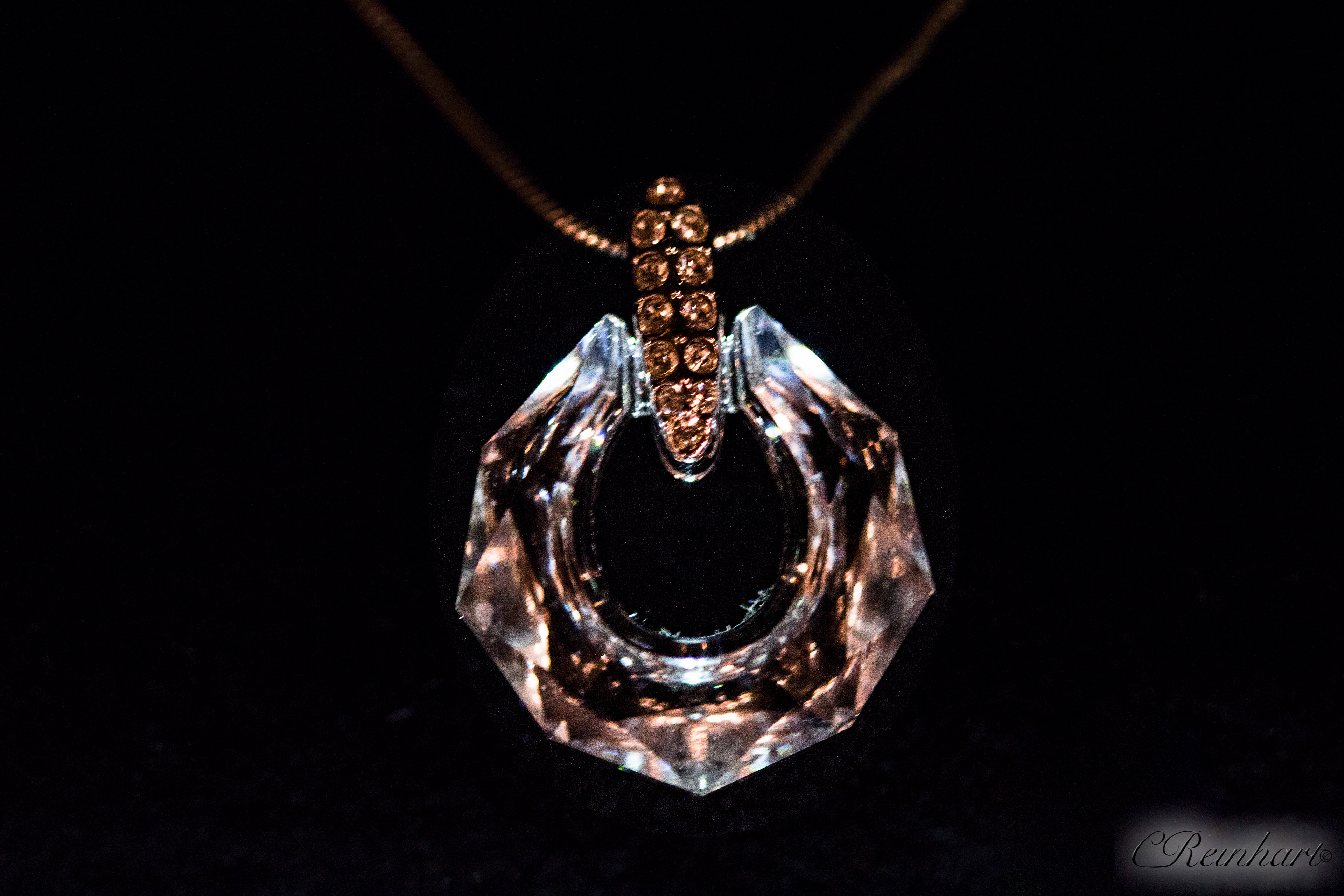 January 31 - Day 31 - Negative Space
In my opinion the only thing that makes negative space work
is having something magnificent to offset the emptiness.
This shot is of a beautiful Swarovski necklace that my husband bought for me.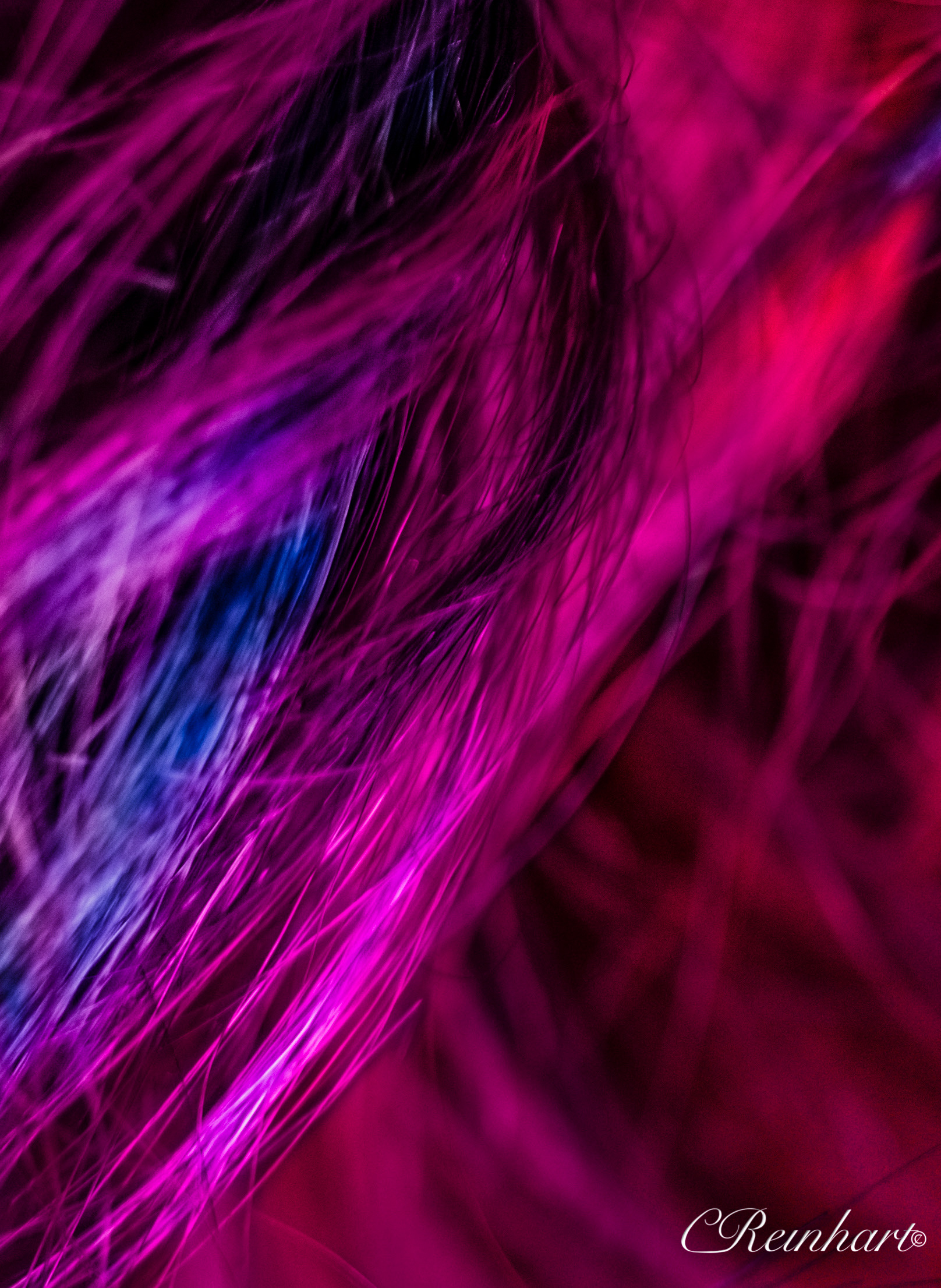 January 30 - Day 30 - What is it?
During a portrait session of my lovely teenage niece her pink and blue hair really caught my attention.
What do you do when they come in with pink and blue hair ?
Make it the centre of attention in the shoot.
A few of the pictures became of the hair not just about it!
Shot at 1/15 sec at f/2.9, ISO 100 with 100mm macro lens.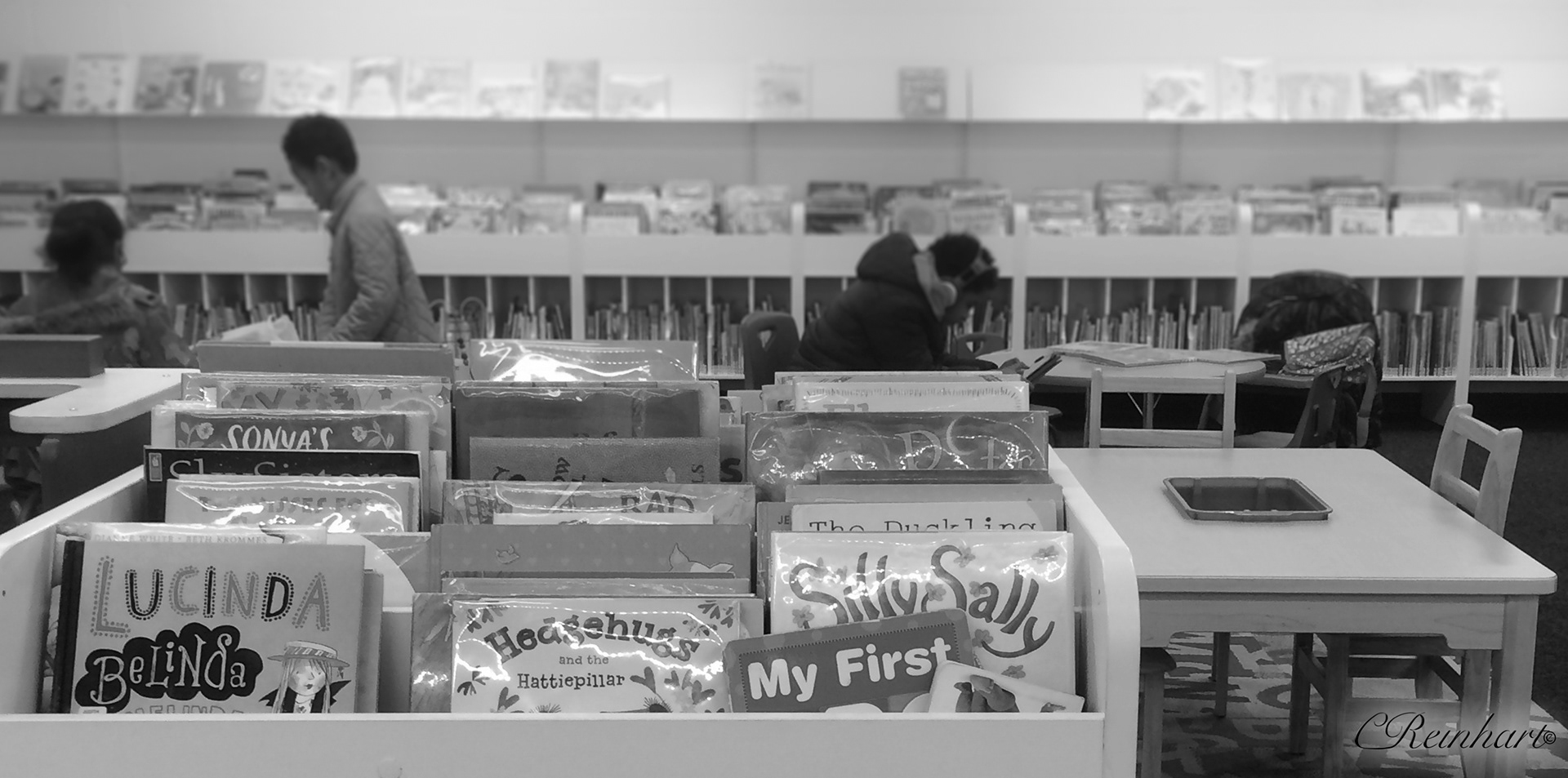 January 29 - Day 29 - Strangers
Who says libraries are extinct?
These children are all very engaged in quiet activity at our public library.
Lots of books, media and activities to engage them at our very busy local branch.
@calgarylibrary #calgarypubliclibrary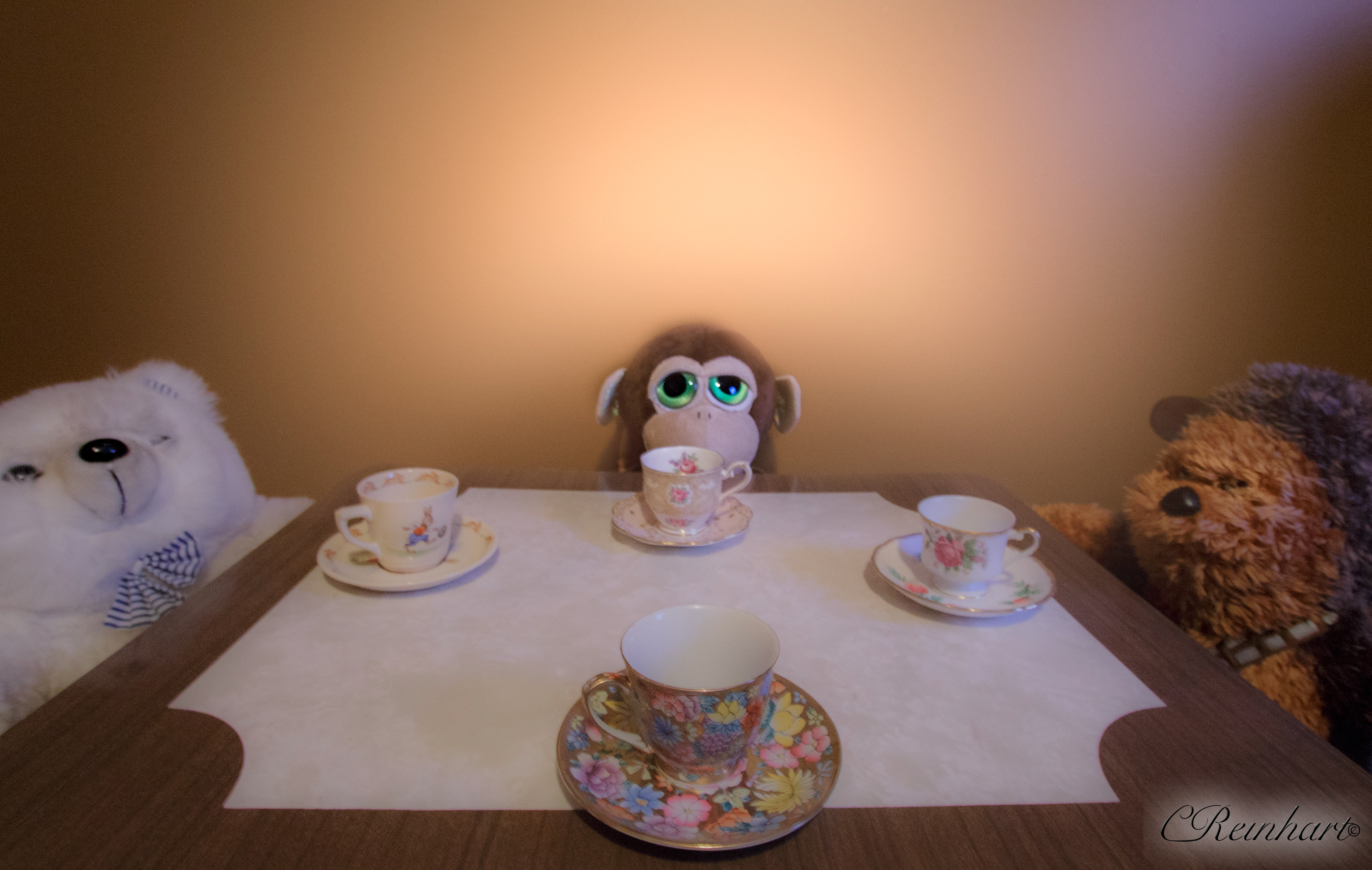 January 28 - Day 28 - Childhood Memory
A tea party for 4 at the table I had when I was a little girl.
Some antique tea cups for a sense of history.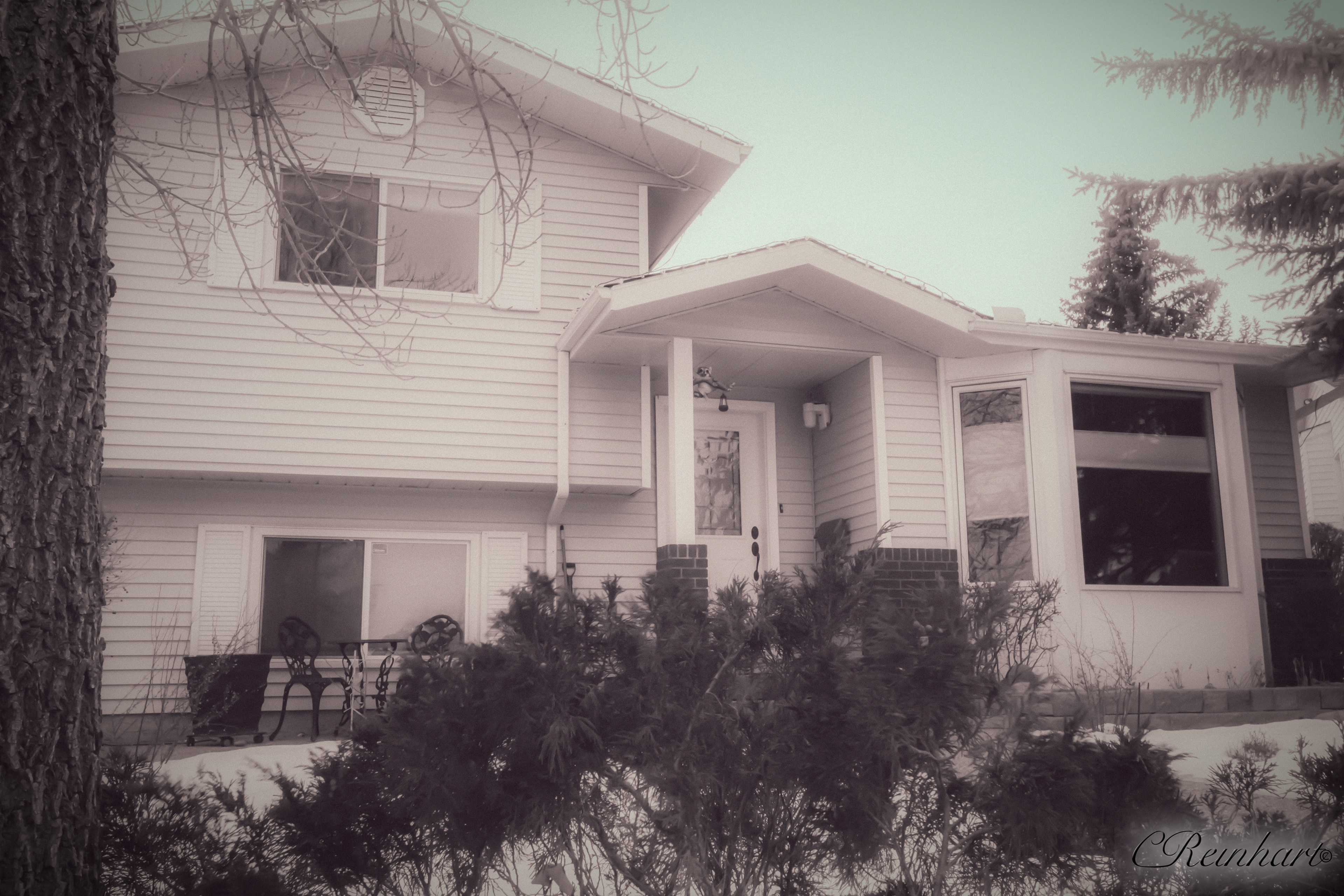 January 27 - Day 27 - Ordinary
Just a house - my house - my ordinary house.
Wait!
Look deeper!
With a little post editing I tried to bring a sense of nostalgia, emotion and warmth to the picture.
After all my house isn't just an ordinary house - it is my home!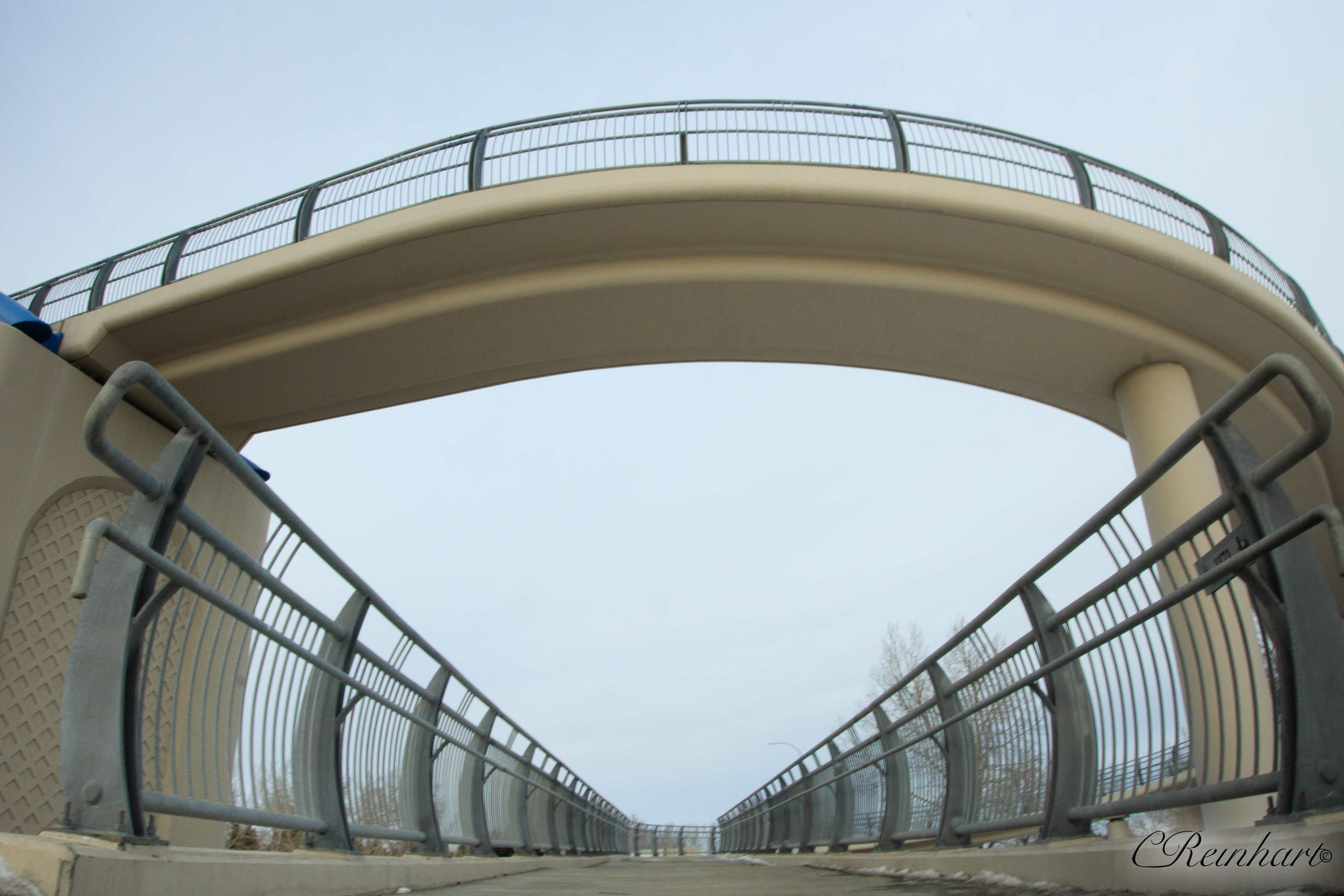 January 26 - Day 26 - Shooting Low
The symmetry of this beautiful overpass made for great leading lines.
With my camera on the ground and a wide angle shot up just a little
In order to emphasize the curved elements of this structure.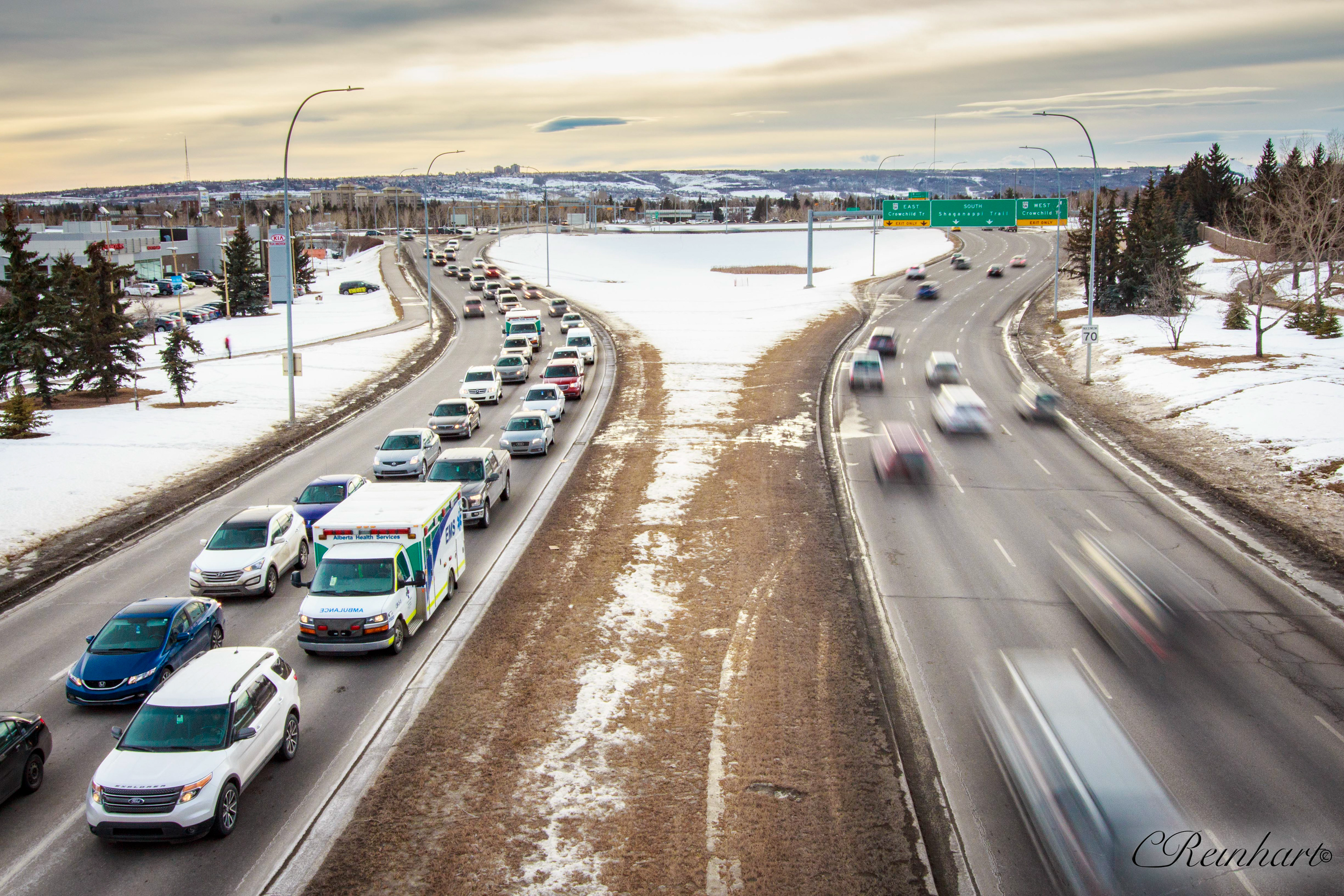 January 25 - Day 25 - Transportation
No doubt one of my least favourite subjects. 
I needed to do something worth shooting when I have no passion for the subject.
On my way to work I noticed on the road straight ahead of me the symmetry of the road; and I was inspired.
Up to the top of the overpass near my school I went.
I am most interested in the vehicle shots that show motion so that is what I aimed to shoot.
I wanted to show the contrast between the frustration of traffic standing still 
And the motion of traffic flying by.
Shooting with my wide angle on a slow shot with a neutral density filter - SUCCESS!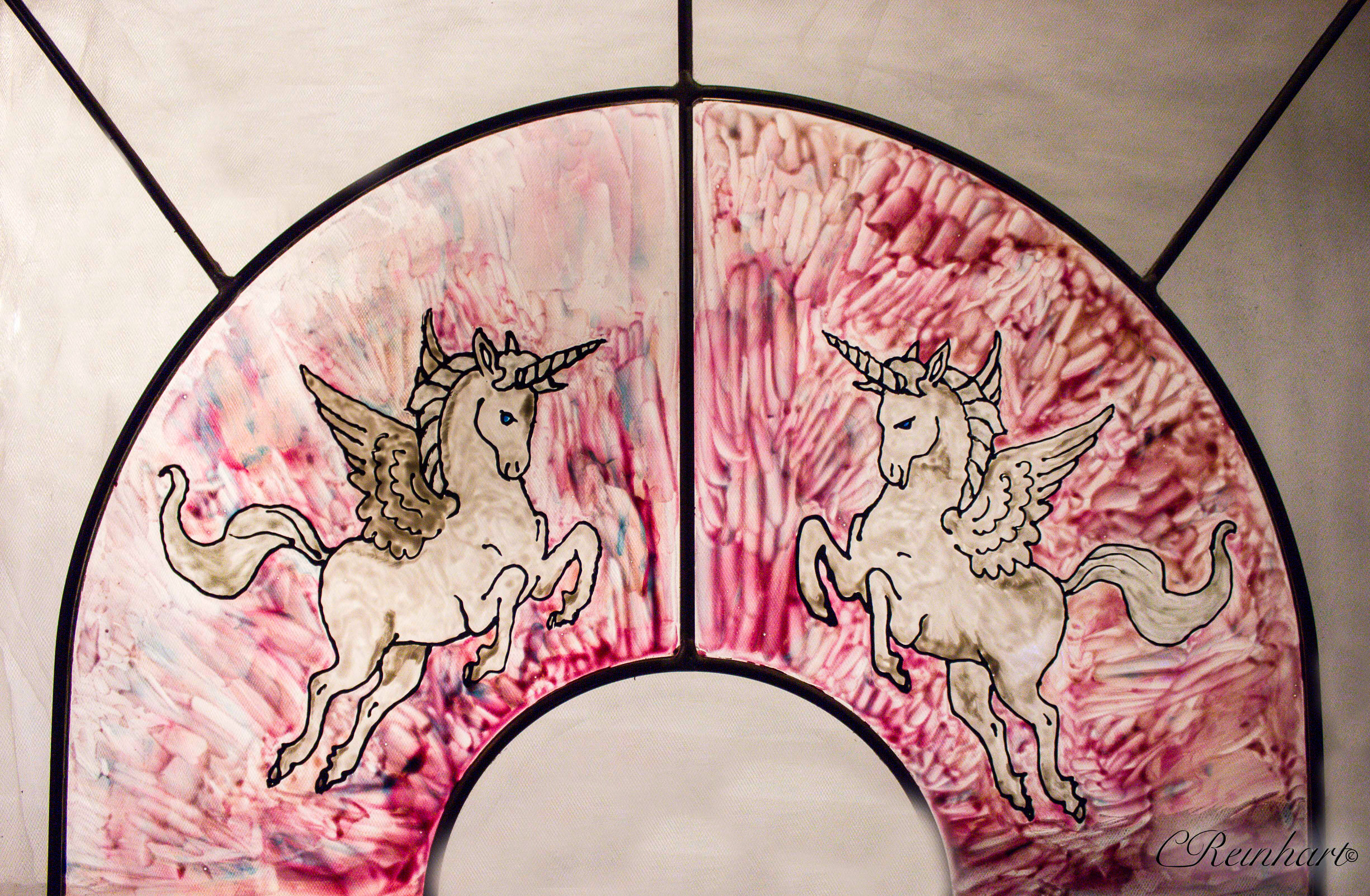 January 24 - Day 24 - Something I Made

A glass provincial door in my house needed a little flair and privacy factor.
Some stain glass paint turned into into my favourite fantasy creature painting.
Trying to photograph the glass without any reflection and managing to capture the colour

Of the stain glass was a challenge.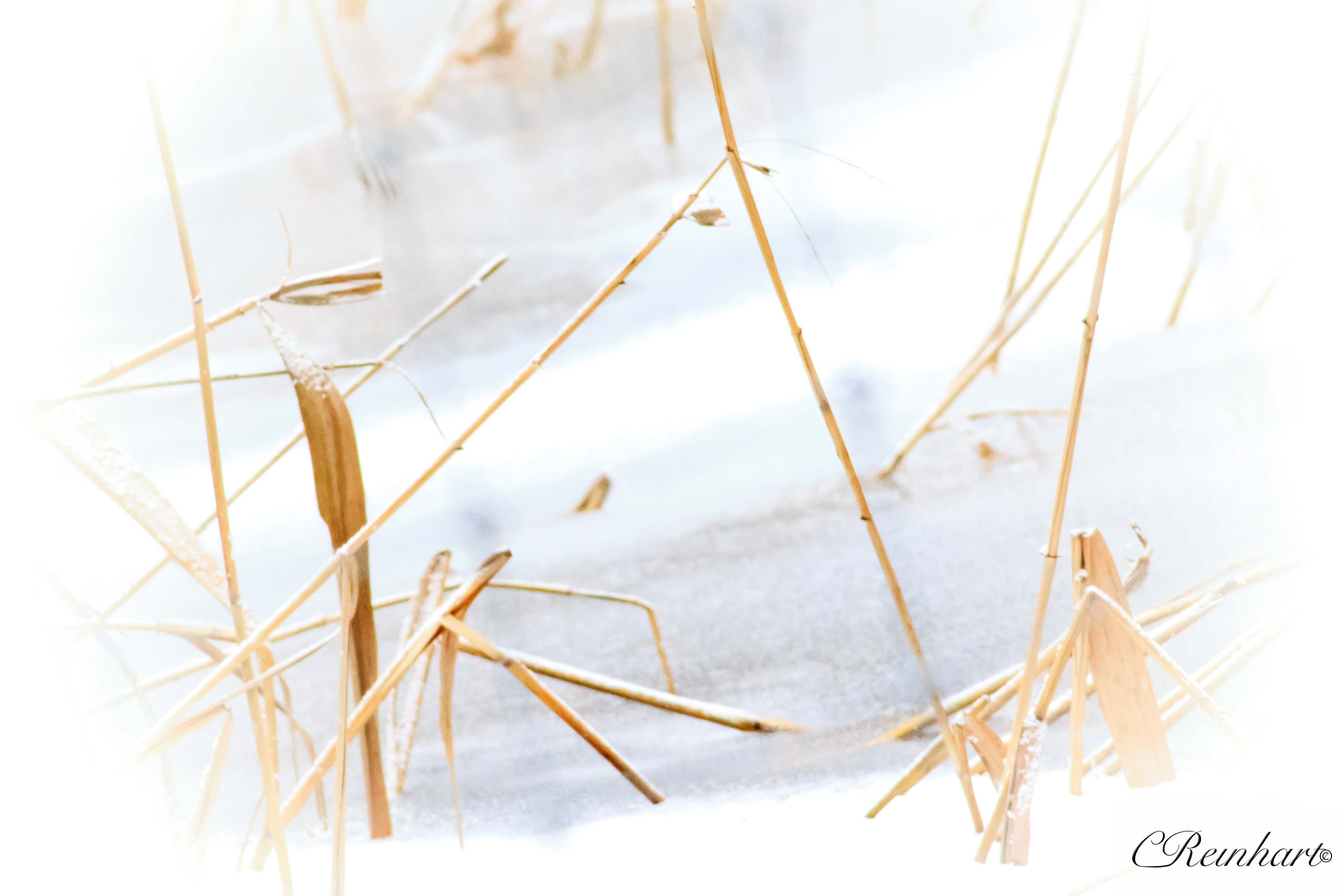 January 23 - Day 23 - Frosty
A frosty pond with some dead brush.
(1/320 sec at f /7.1 ISO 3200 400mm)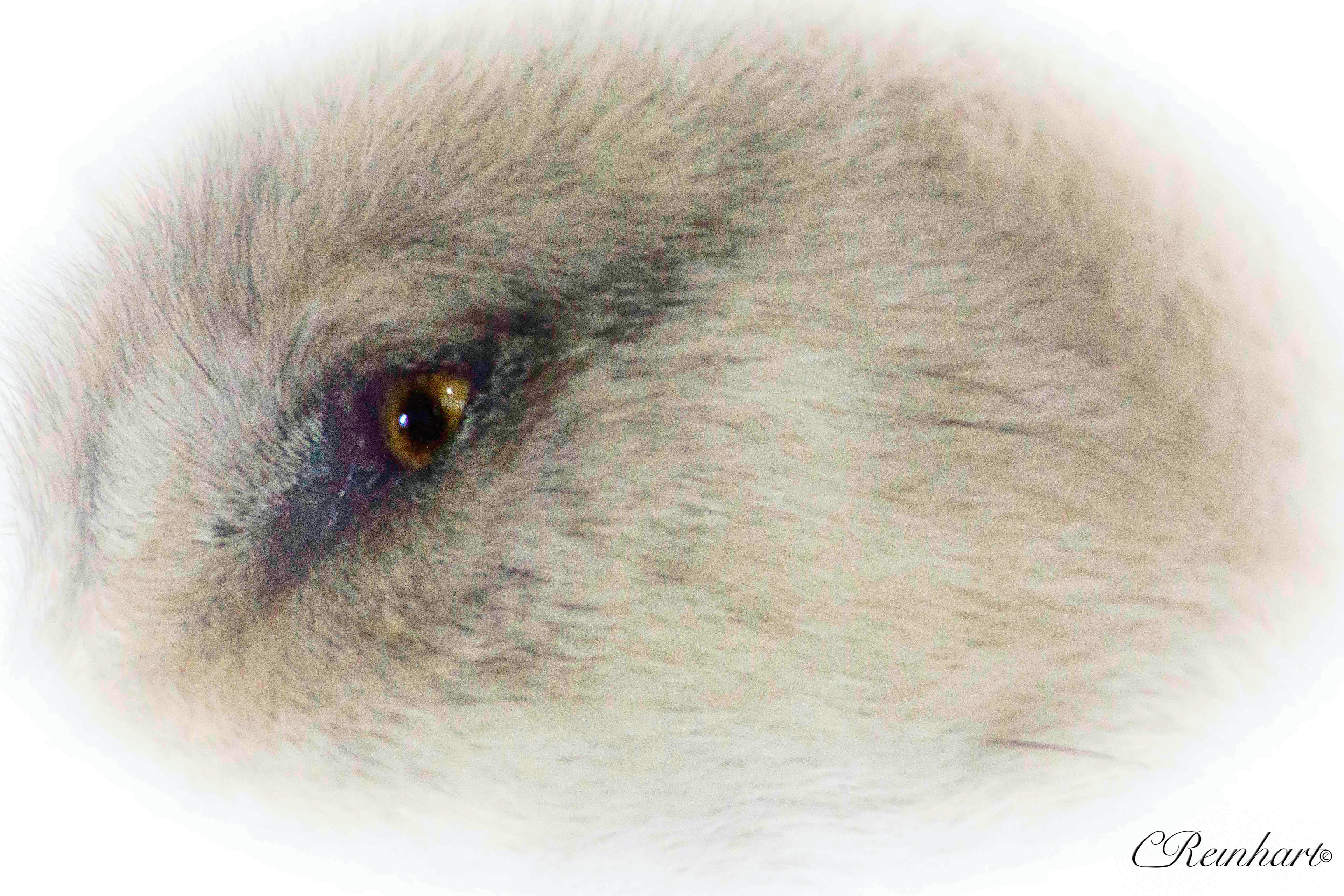 January 22 - Day 22 - Zoom In
It's the eye of the? Actually the eye of a wolf.
A beautiful day shooting at the Calgary zoo. 
Shot with a 400 mm lens at 1/50 sec f 5.6 and ISO 3200 
a little lightroom work took care of some noise and added a little depth to this photo.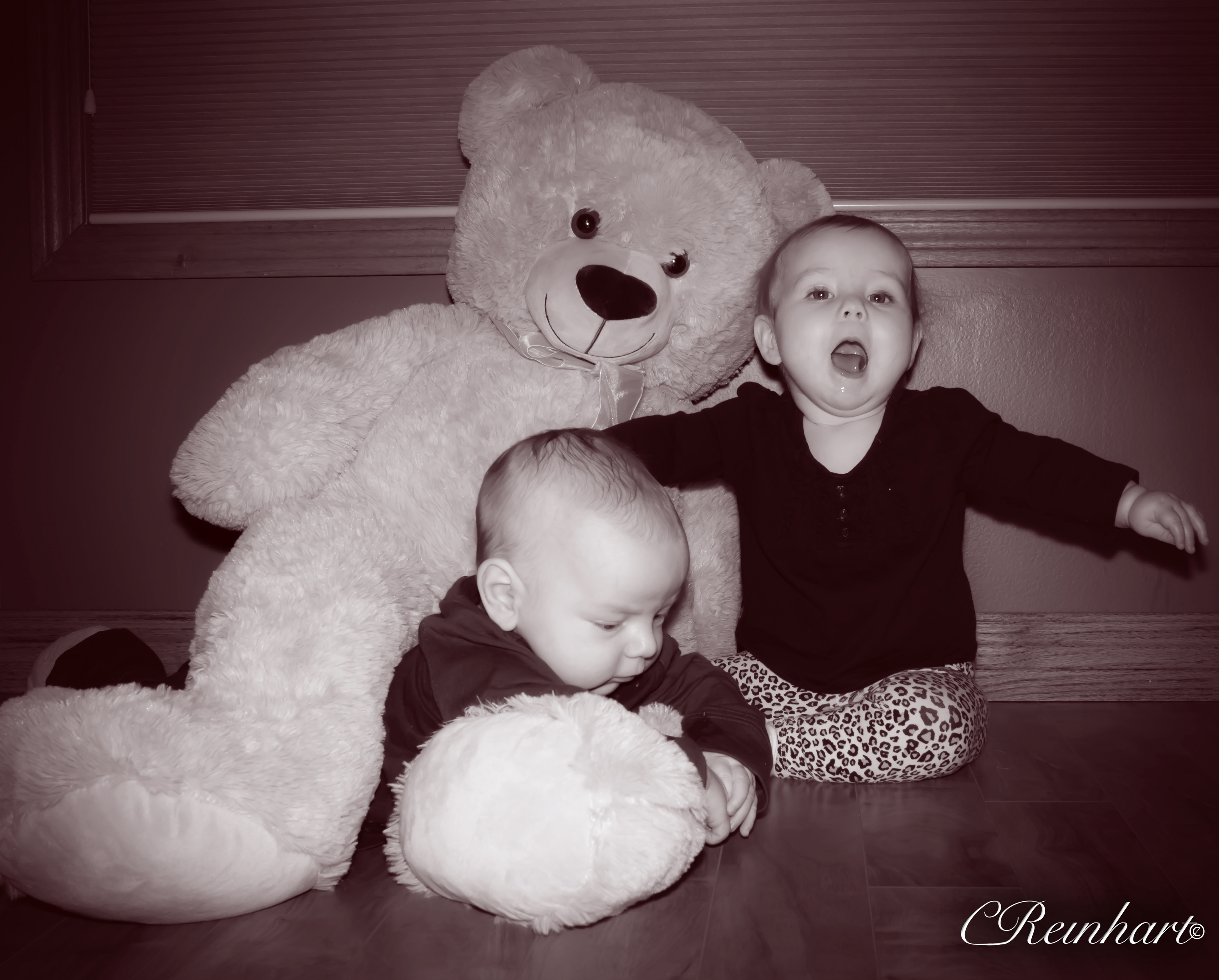 January 20 - Day 20 - Something Big
"He's this big", says Princess Zozo to Baby Greg!
The teddy bear is bigger than both of the babies put together but oh do they love him.
January 19 - Day 19 - Contentment
Contentment is a funny thing because it is different for everyone. 
This self-portrait reflects my picture of contentment.
A few tranquil moments of peace at my piano before
the onslaught of my beautiful grandbabies arrival.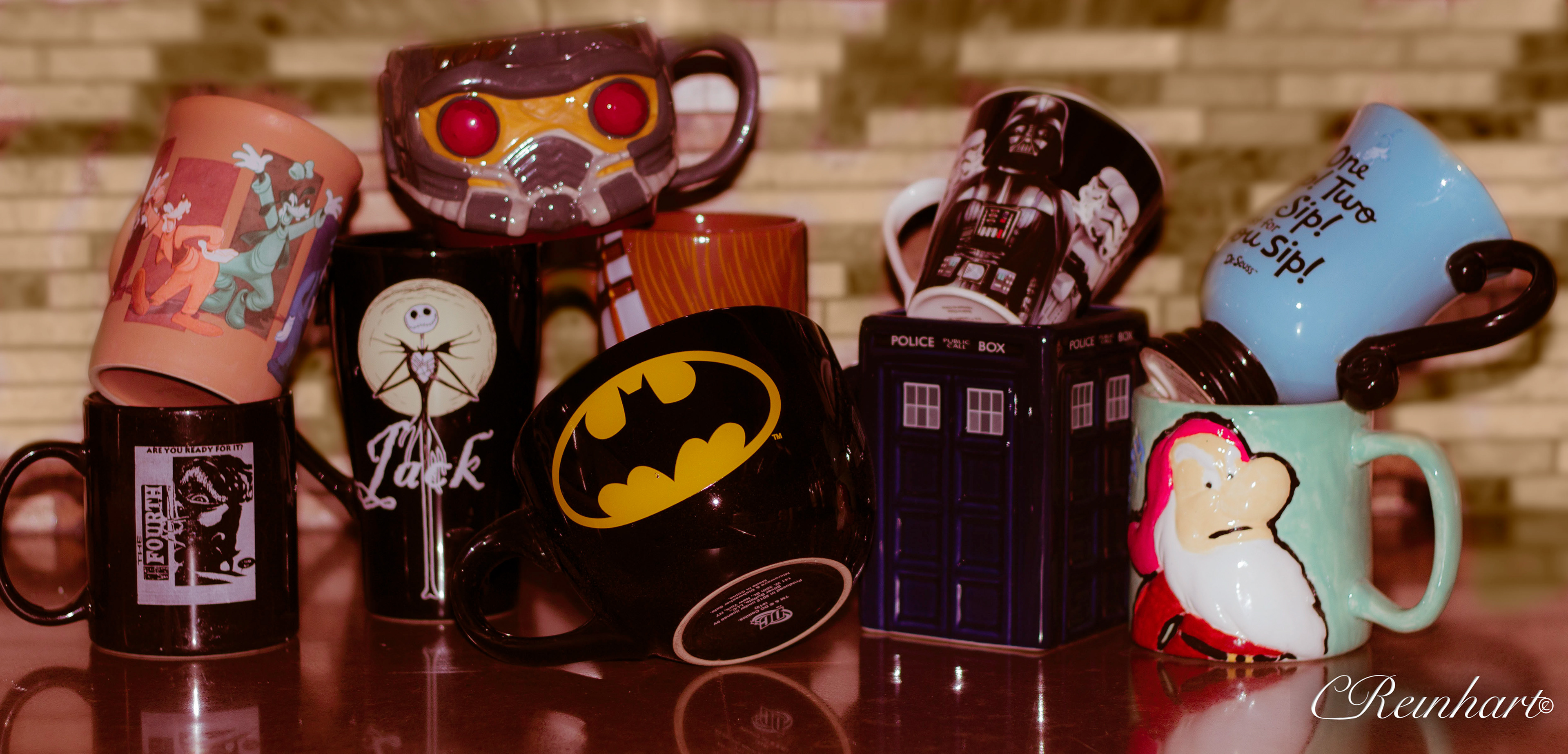 January 18 - Day 18 - C is for...
A Collection of Coffee Cups.
Portraits should reflect the personality of your subject.
Well by definition then this is a portrait of coffee cups.
This subject has personality shining in every corner.
(Shot at 1/200 f/2.5 ISO 200 50mm)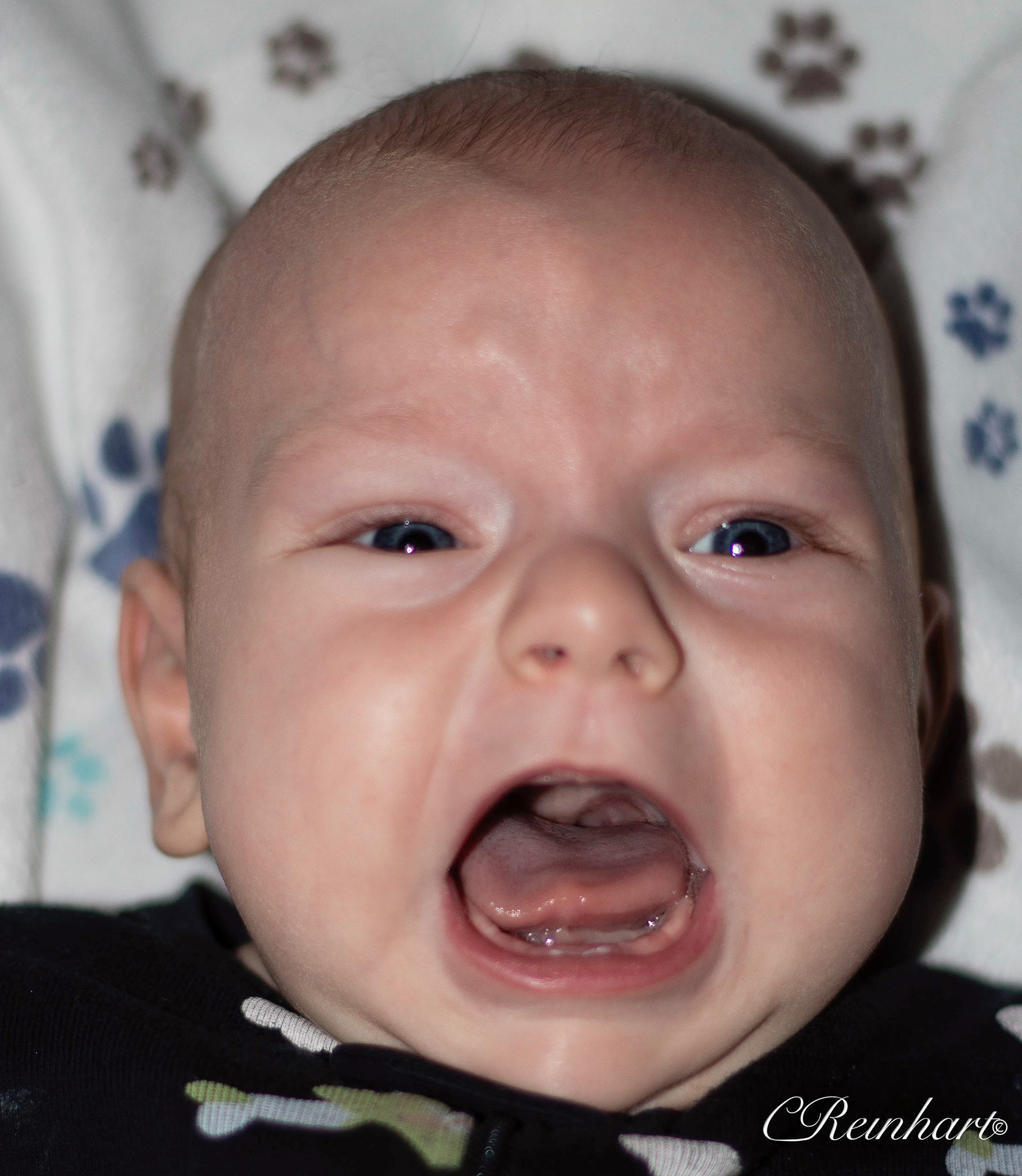 January 17 - Day 17 - A Sound You Heard

A sound I have heard;
 a most terrifying sound.
The mournful wail from a room deep in my house
 - the  caterwaul of my grandson. 
January 16 - Day 16 - Someone I Love
I couldn't pick just one! Group selfie shot with my iphone at family dinner - too bad we are missing a few.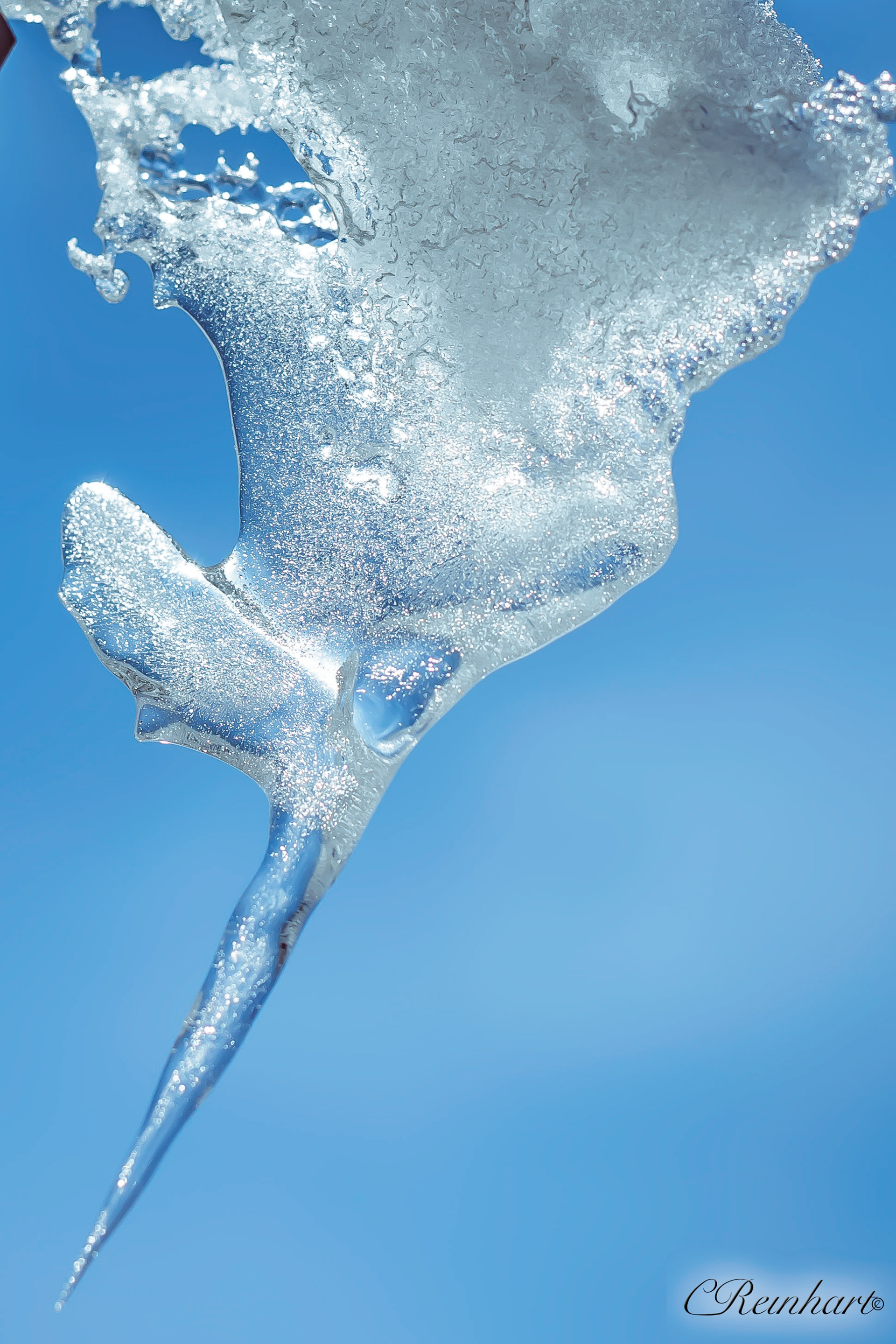 January 15 - Day 15 - Ice
A beautiful icicle gleaming in the sun. A perfect Chinook showcase. 
This was shot in my backyard at 1/2500 sec at f/4.0, ISO 100 with a 50mm prim lens.
January 14 - Day 14 - Dreams
Unicorns and sparkles are what dreams are made of in my world. 
To create this shot I began with a snowglobe that I own.
The room was dimly lit and I had my husband hold his iphone flashlight above the snowglobe
and  shine the light through the liquid to brighten the sparkles.
After I took the shot I edited for a few effects in lightroom
and photoshop to create the effect of a dream world.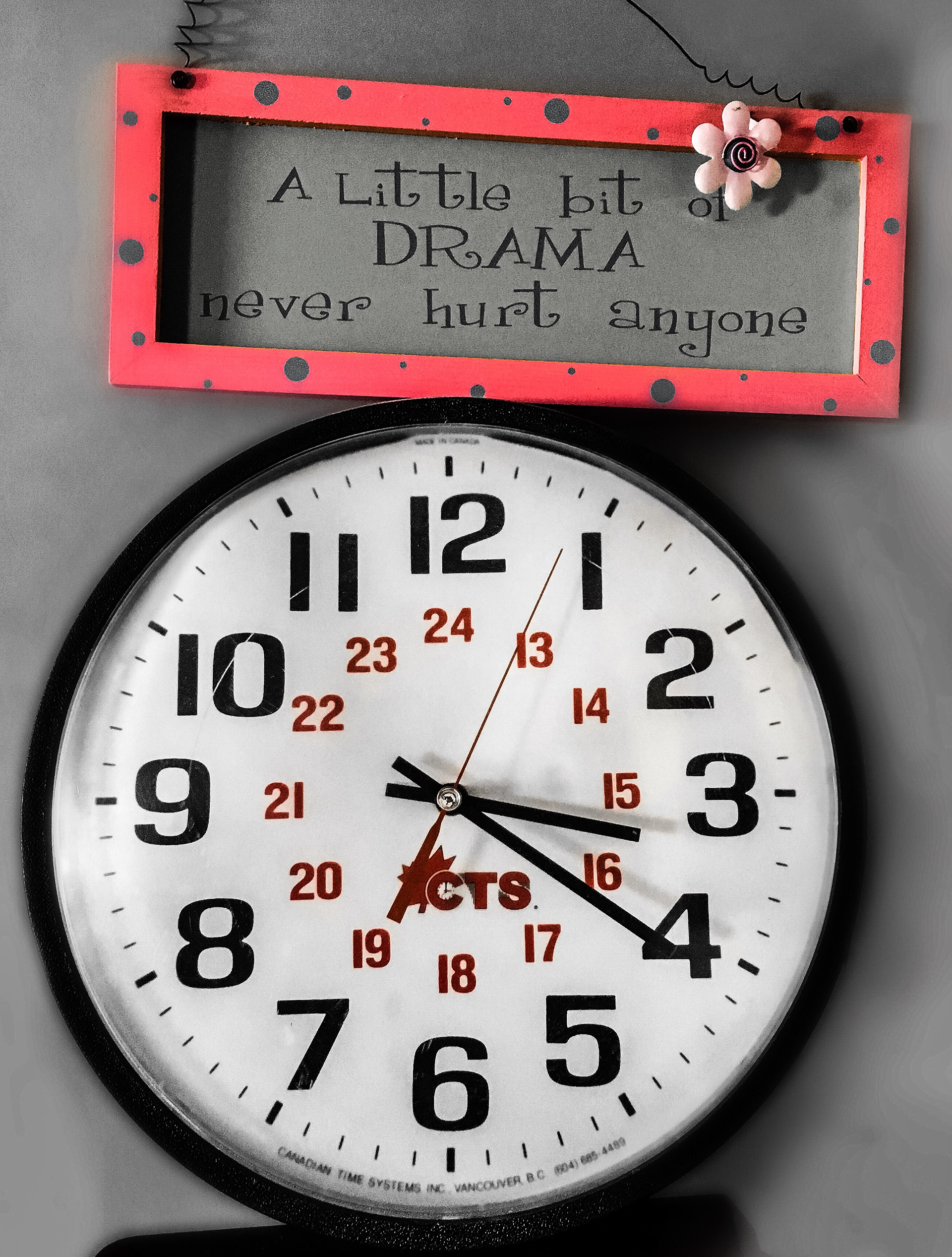 January 13 - Day 13 - A Beautiful Thing
Nothing is more beautiful to a teacher than the last bell on a Friday afternoon. This picture of my classroom clock was taken with my iPhone at dismissal time on Friday the 13th after a very long day of teaching. 
3:21 Friday - a beautiful thing!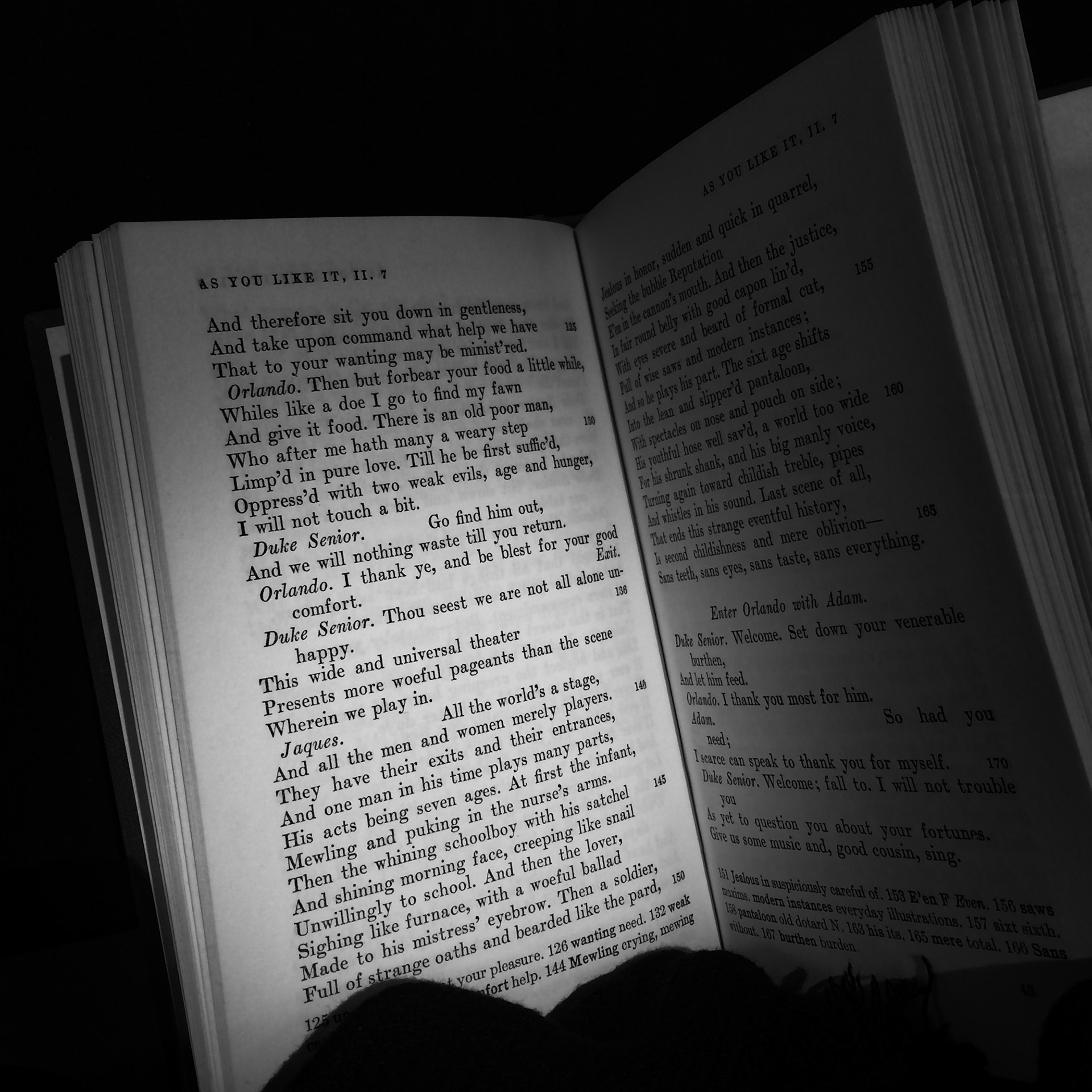 January 12 - Day 12 - Black and White
Black and white seems so simple. Yet there is complexity in the shades of grey throughout. 
A black and white photo is really about what happens between the black and white.

My life - a black and white profession - teacher. 

Like the picture above teaching is not about what happens in the black and white but in the shades of grey. 
The stories of the students lives and what they bring to the classroom is complicated.
"You don't know what storm I've asked them to walk through." - God

I don't teach students - I teach young people.
There lives our complicated.
Like the photo what happens in my classroom happens in the shades of grey between the curriculum.
A teachers job - my job - is black and white!
The picture above is of one of the books from my Shakespeare collection set on my classroom stage.

The quote shown is from, "As You Like It", Act 2 Scene 7.
"All the world's a stage..."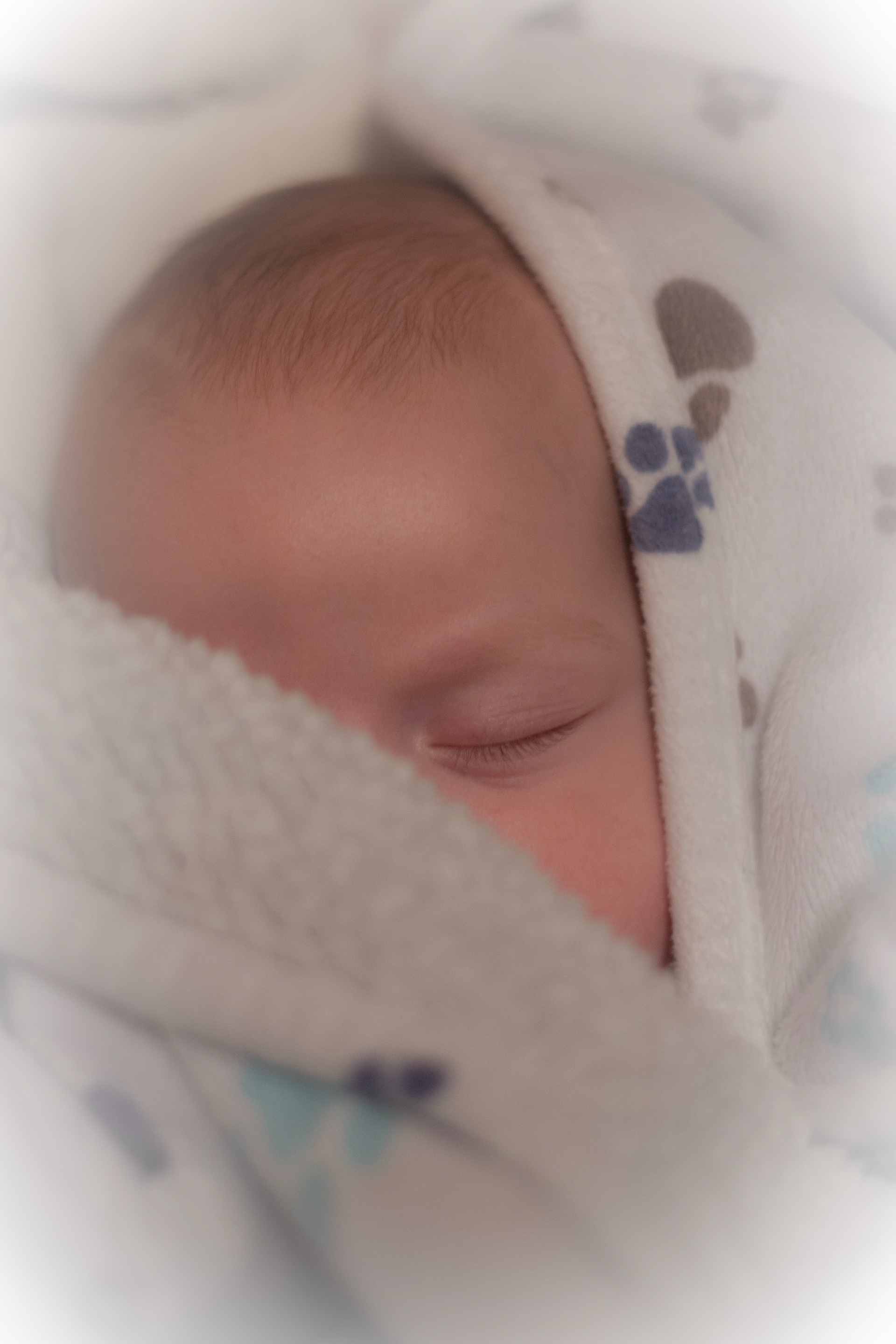 January 11 - Day 11 - Cozy
A cold winter's day and a cozy blanket. This dear little baby is definitely figured out what cozy looks like.
Shot with a shallow depth of field at close range this photo brings the sense of the snuggle right to the viewer. The baby feels close enough to actually smell; thereby reaching the photo out to the viewers other senses.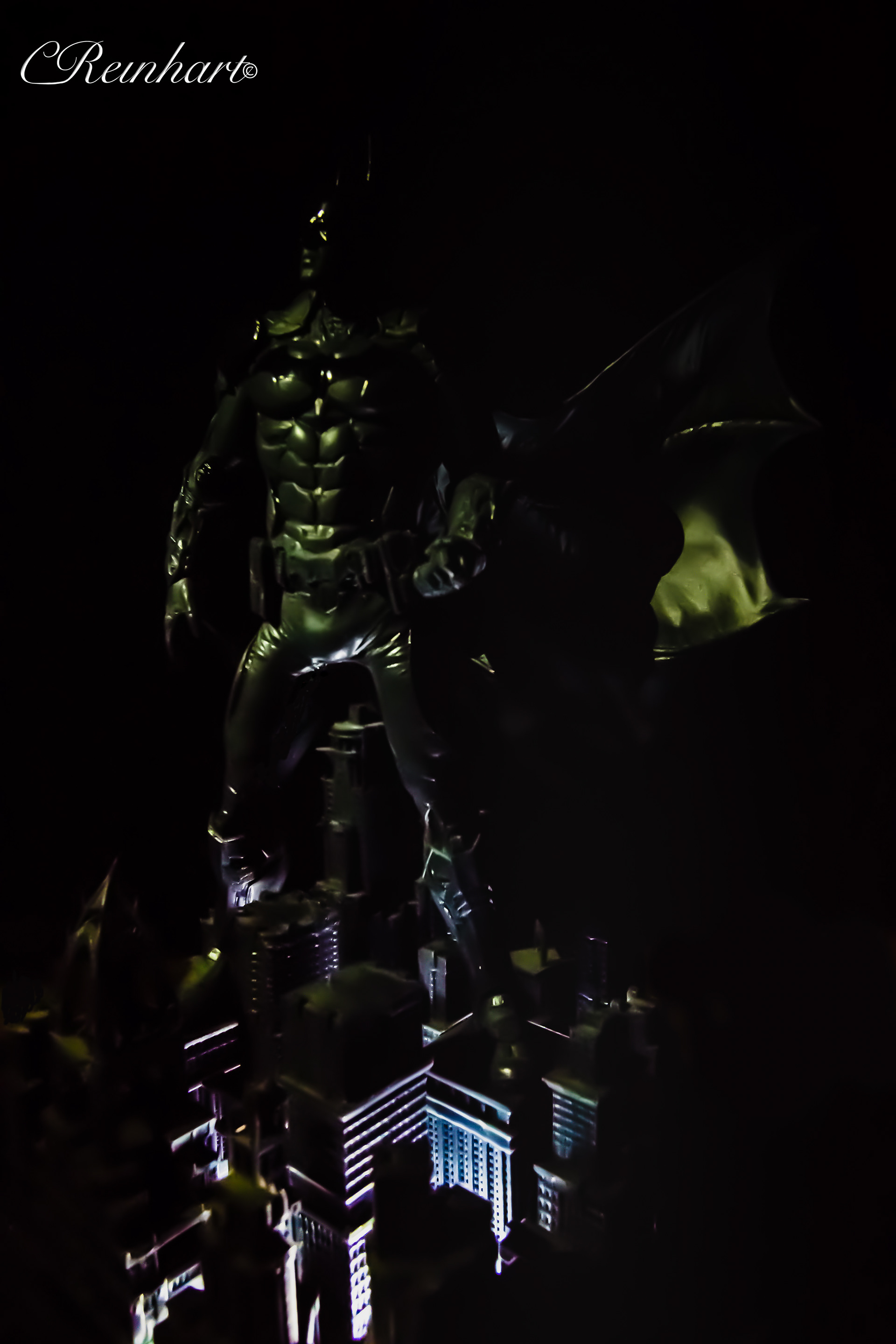 January 10 - Day 10 - Dark
Nothing is darker than the dark knight himself. Here he is in a very dark situation. Shot with a focal length of 16mm and iso 3200 at 1/100 sec at f/4.0 this action figure was lit from below with an led and from in front with an iphone flashlight.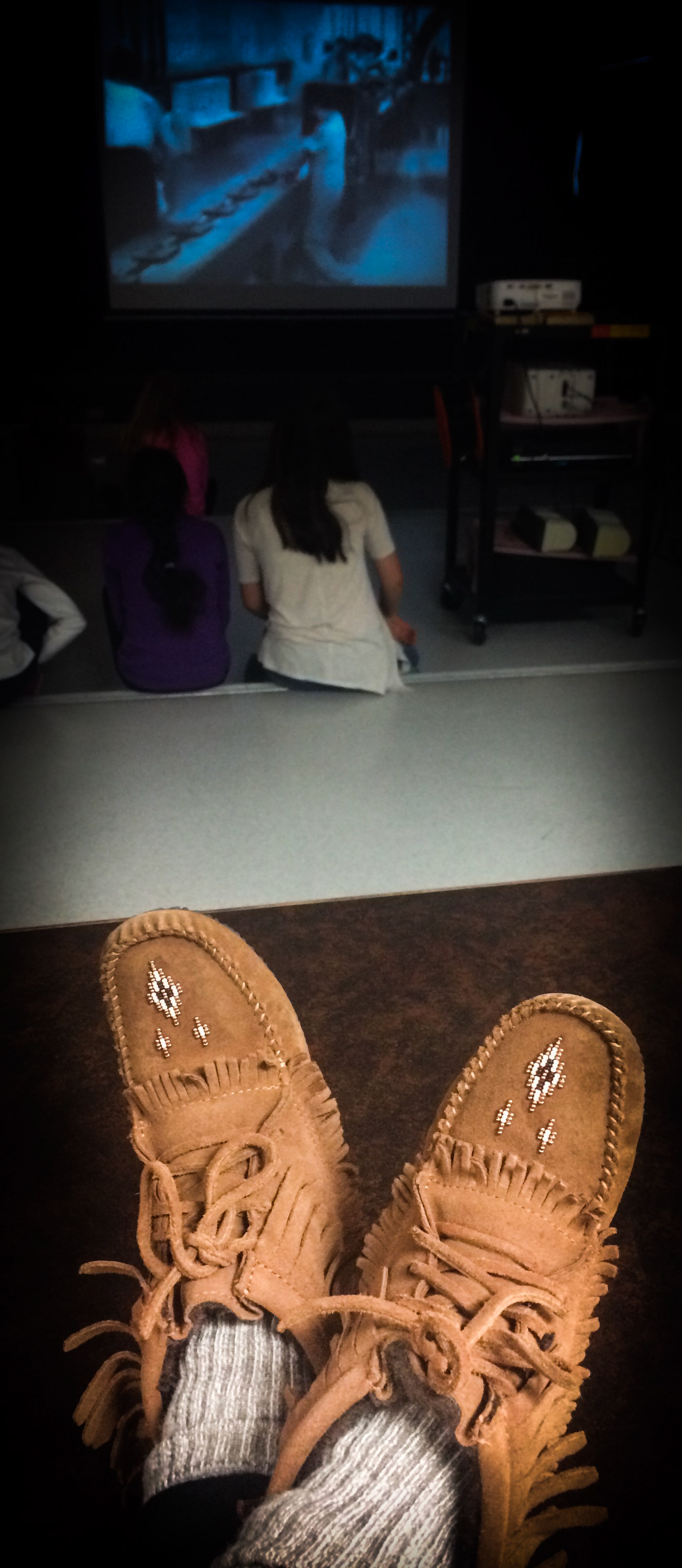 January 9 - Day 9 - Boots
If only everyday teaching could look like this. It is not often a teacher gets a chance to put their feet up. For this brief moment in time on this very cold morning I got just that chance. The focus of today's project was "boots". With my feet up on my desk for a moment I could not help but admire my beautiful mukluks that I brought back from my summer trip to Yellowknife, Northwest Terrirtories. I knew full well when I bought them that they would bring me warmth and joy on many cold winter days.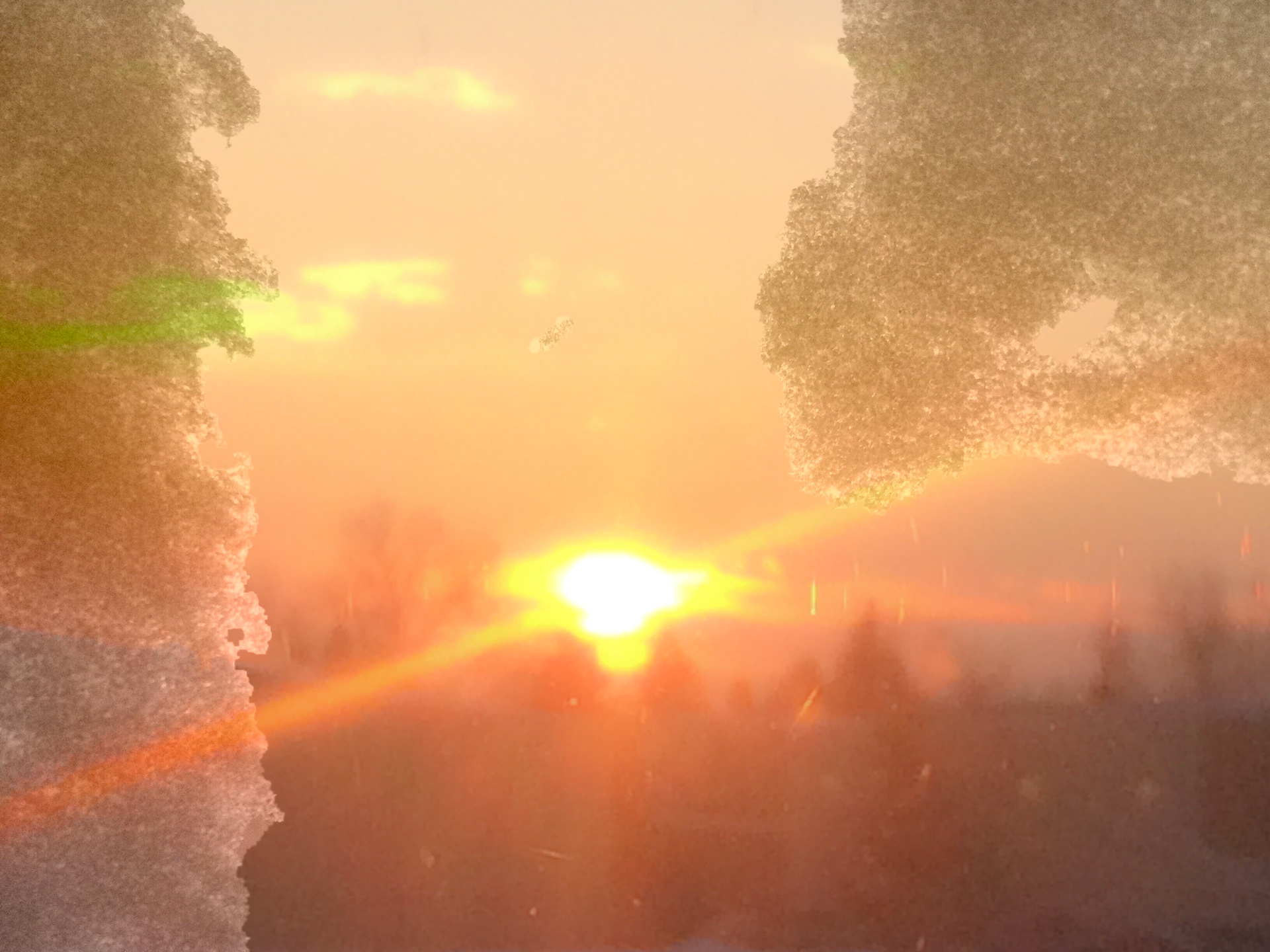 January 8 - Day 8 - Sunrise
A beautiful sunrise on this very cold morning. Minus 30 degrees makes for some wonderful crisp mornings. Taken through the window of my vehicle which had some snow on it with my iPhone I thought the snow framing the picture empasized the story of how cold the morning was.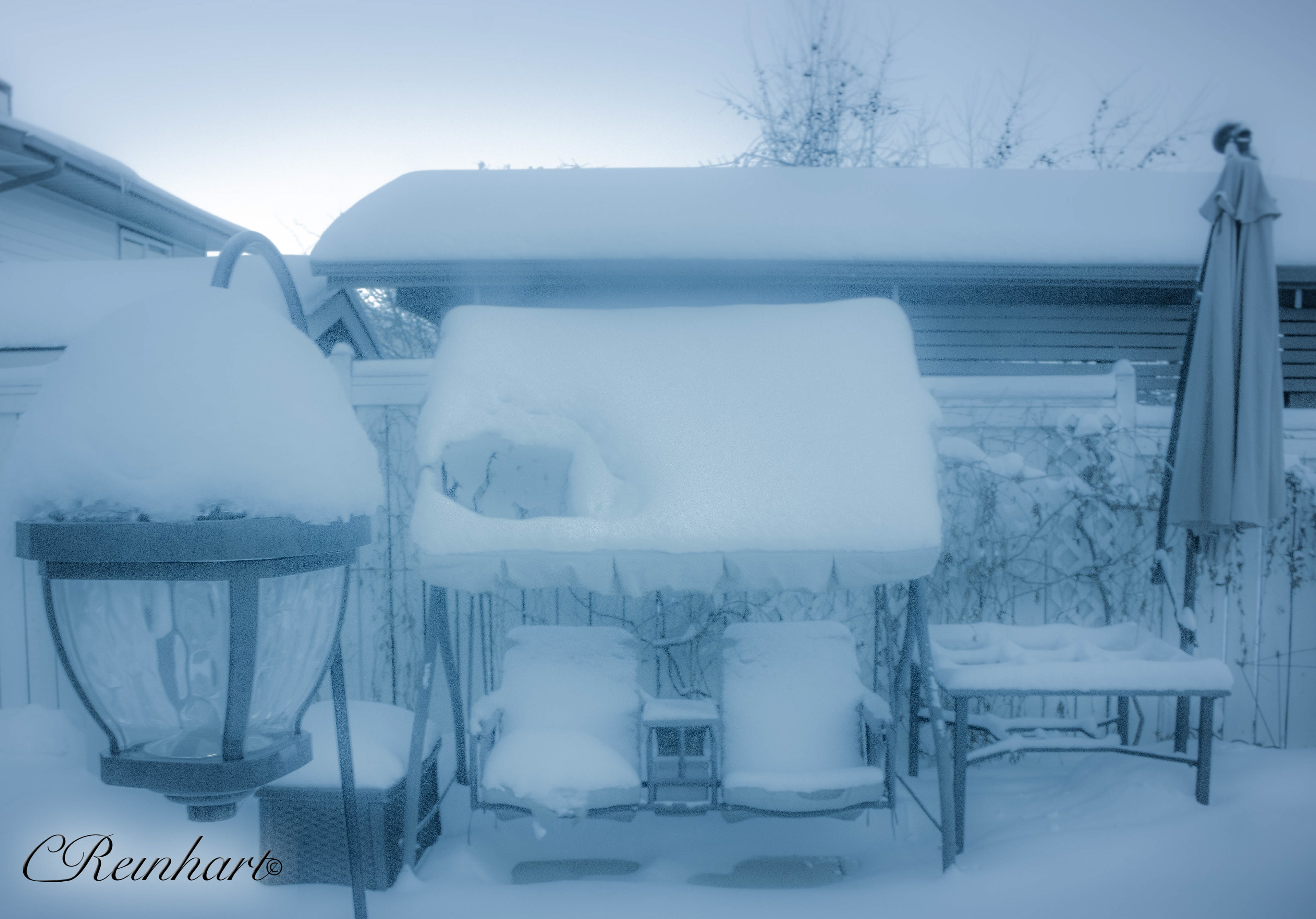 January 7 - Day 7 - Cold
-30 degrees celsius cold enough? A beautiful place to "chill". Shot at 18mm ISO400 1/13 sec at f/13 this shot was then edited in lightroom using a preset I had in my collection to emphasize the feeling of the cold.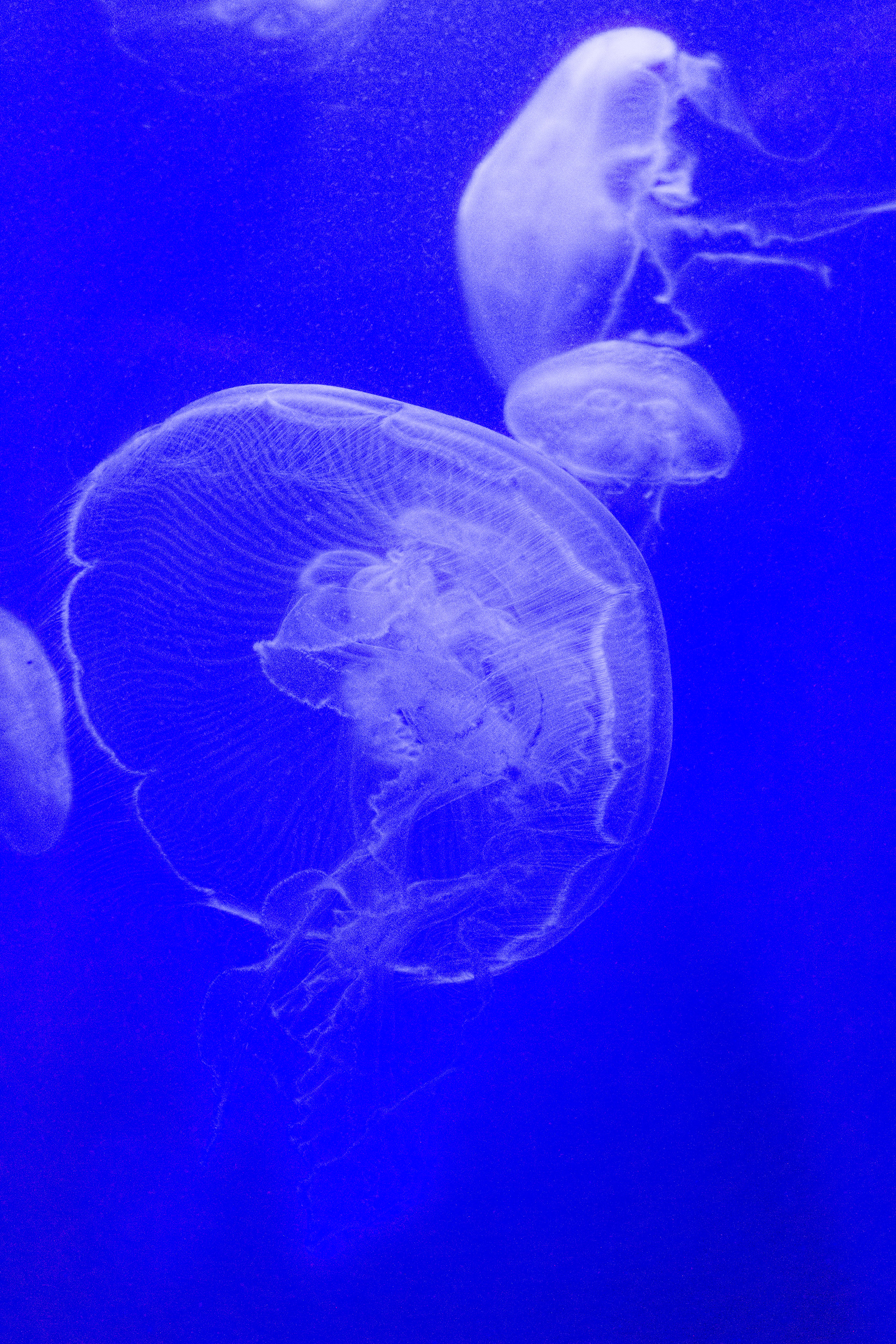 January 6 - Day 6 - Blue
On a visit to the Maui Ocean Center I found these graceful beauties.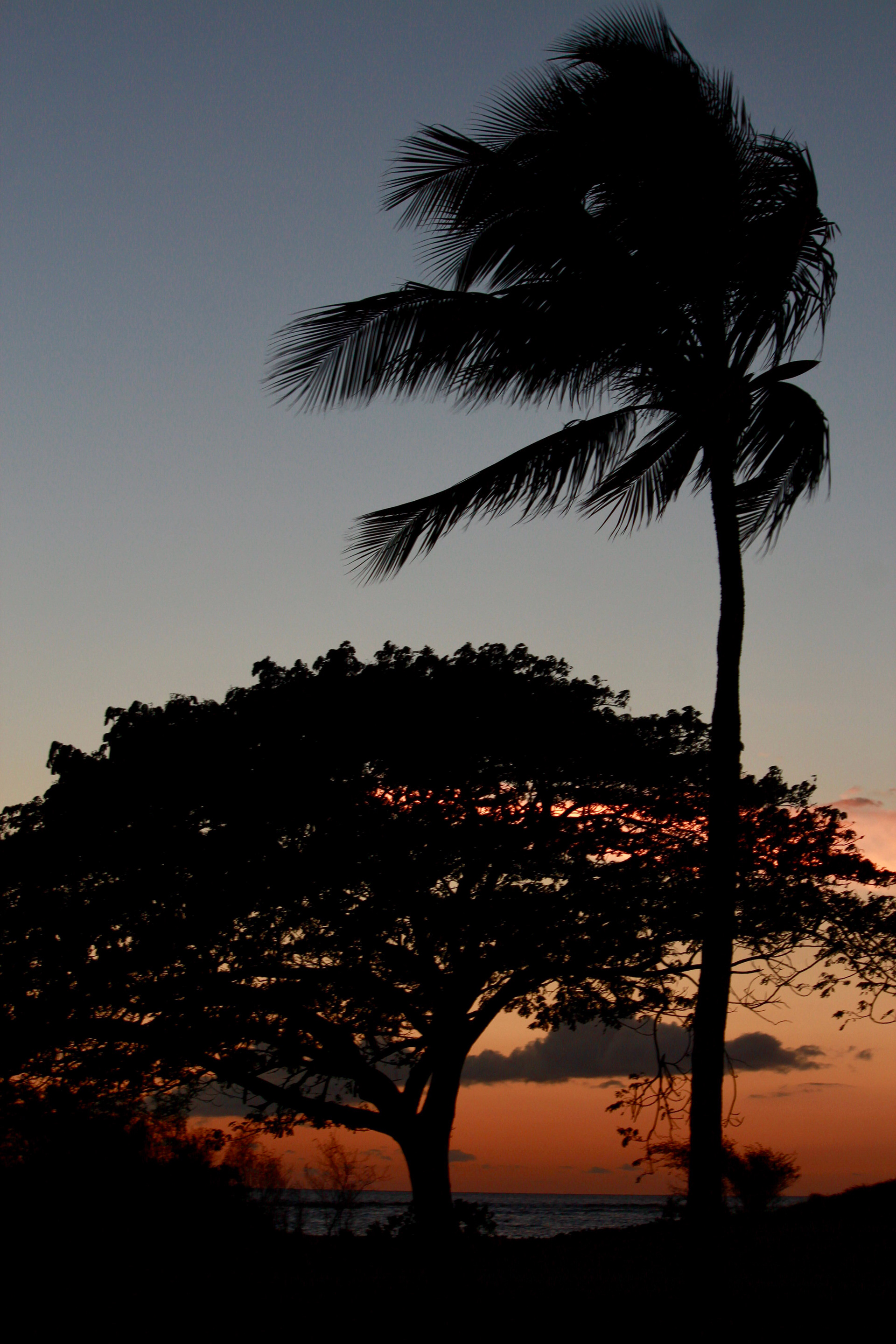 January 5 - Day 5 - Magic
There is nothing more magical than a Maui sunset!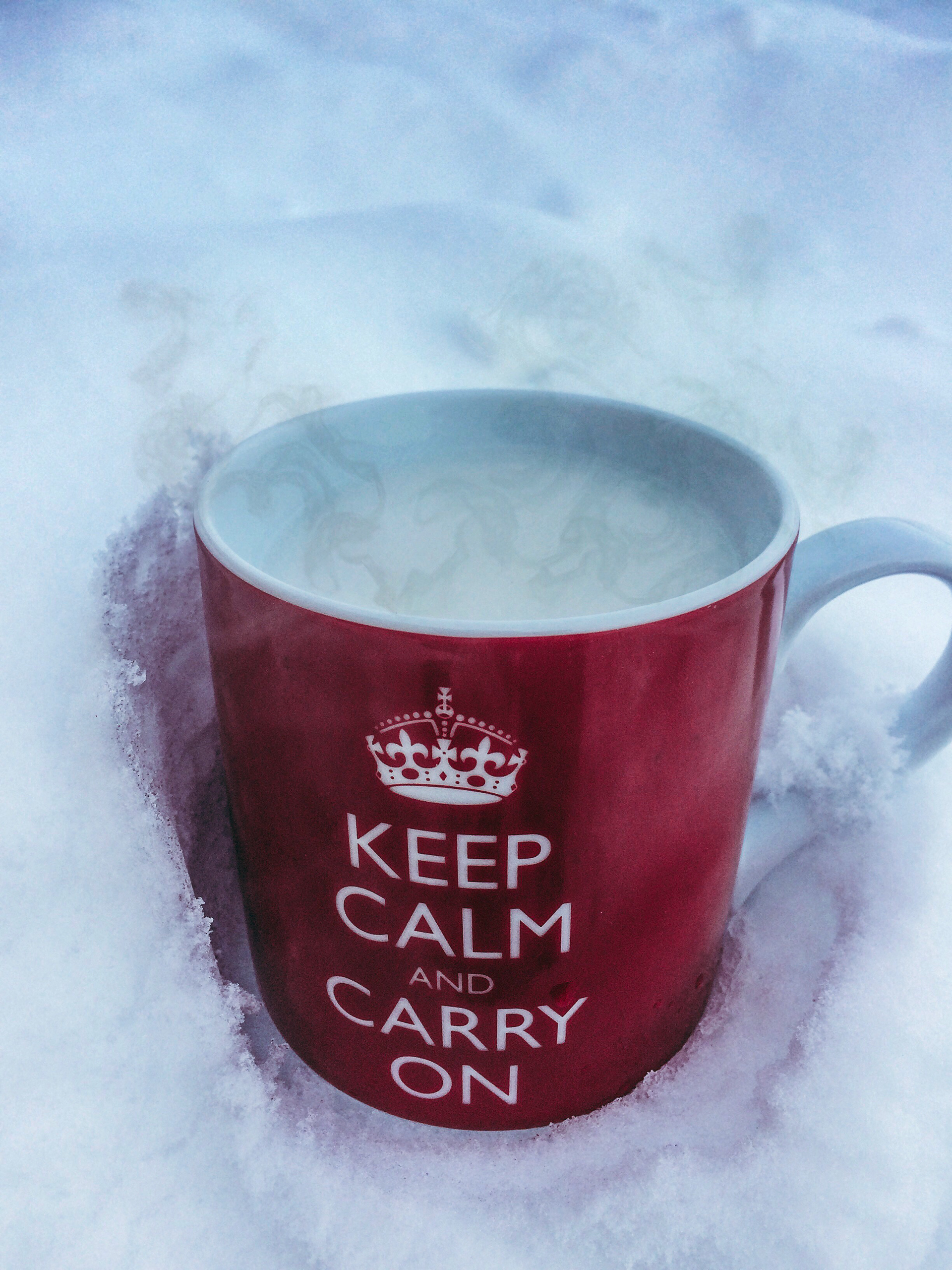 January 4 - Day 4 - Hot Drink
Nothing makes a drink hotter than a very cold day. I placed this steaming white hot chocolate in a snow bank when it was -30 degrees celcius out. Just a bit of steam coming off of it.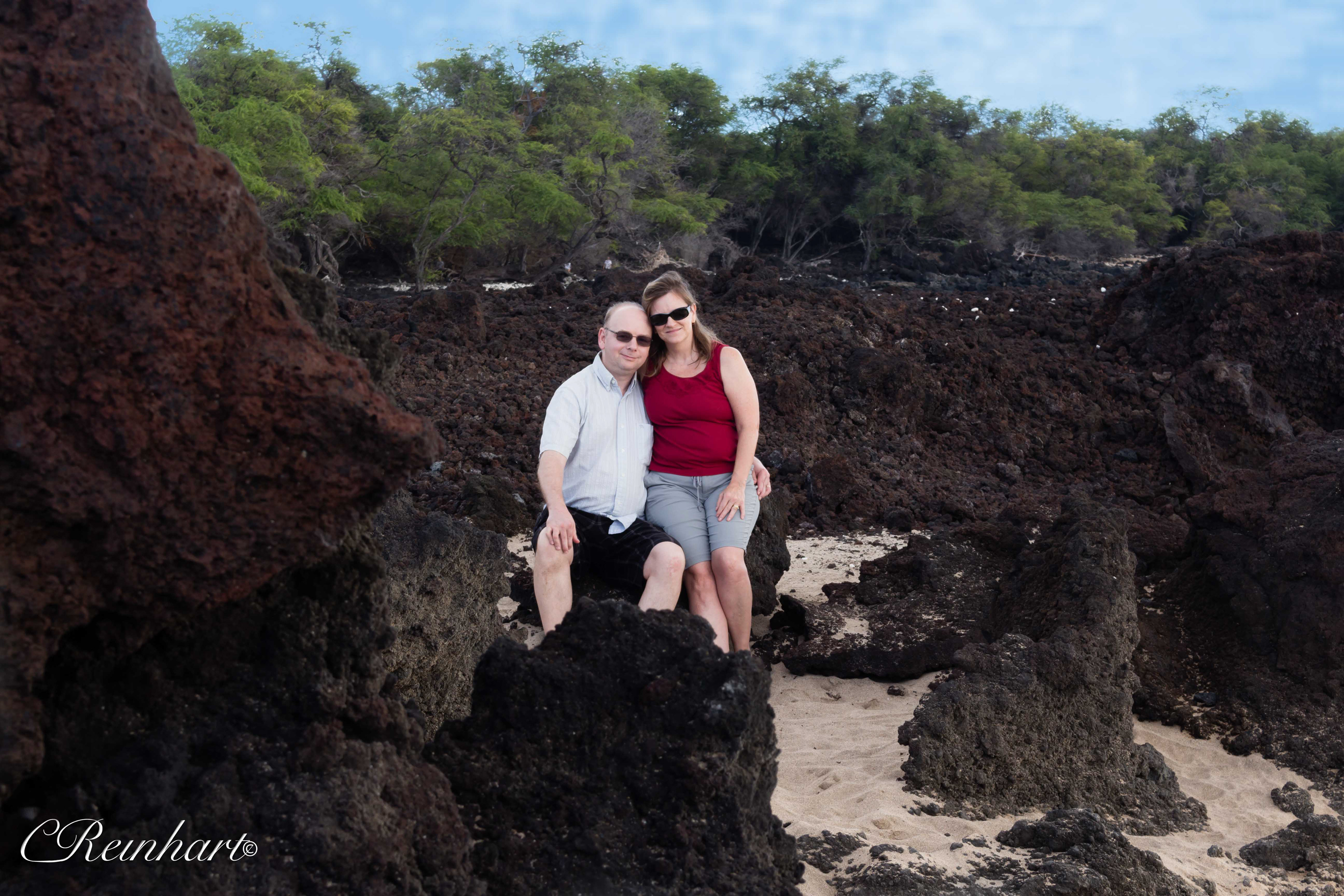 January 3 - Day 3 - Healthy
How does a person photograph healthy? It is not an object you can simply find and then shoot. 
This one required some thought to figure out what photo to use. I began to think about how photographs are about the story they tell. This story is a story of a couple who value each other, their life and their time together.
Investing in your relationship, taking time for relaxation and remembering to breath are excellent ways to invest in your health. This is the story of this picture - this is the story of what I strive to achieve.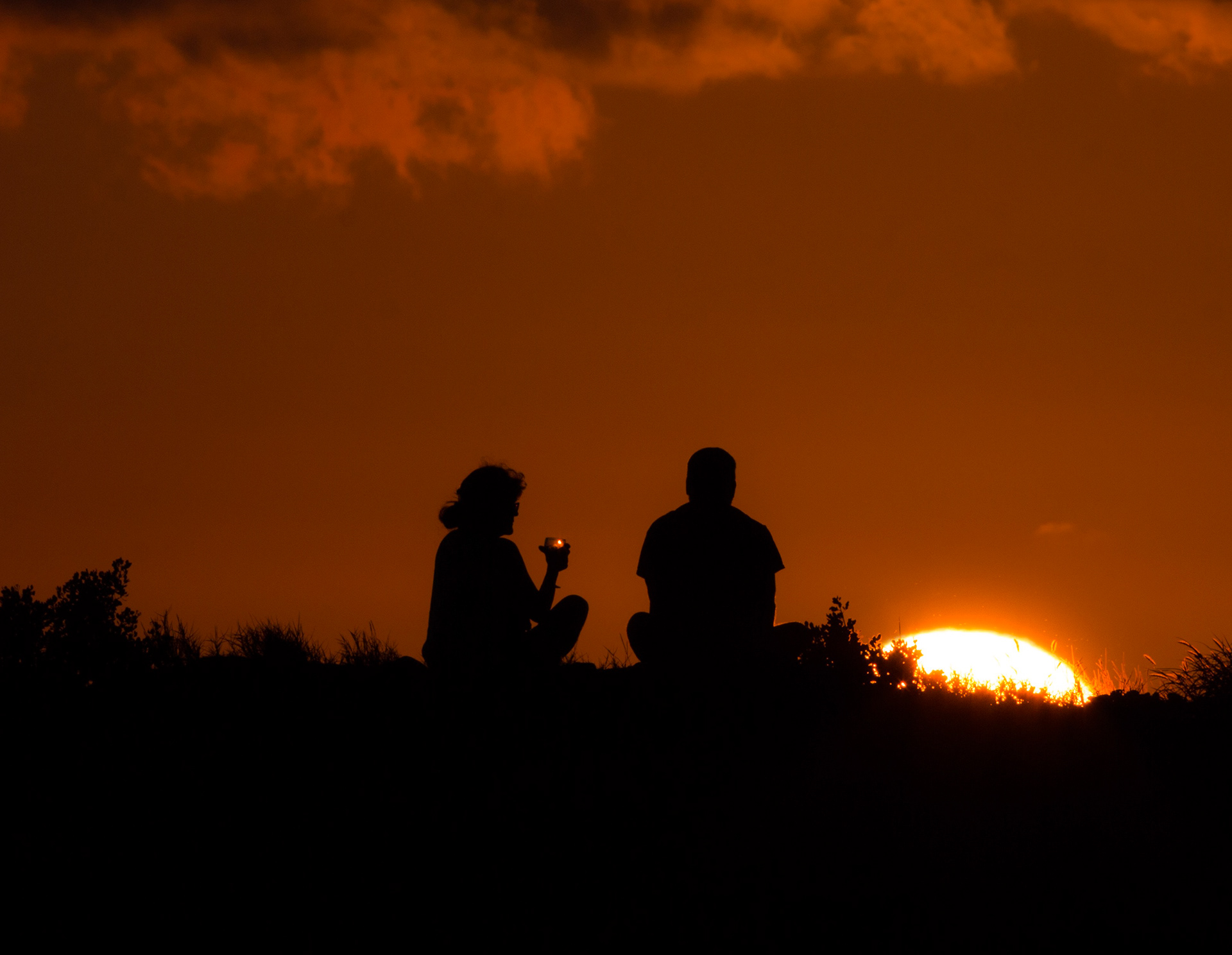 January 2 - Day 2 - RESOLUTIONS  
New Year resolutions wow the pressure! I certainly was not thinking about resolutions as I sat on the beach in Maui with my camera in my hand enjoying the sunset. From further back on the beach I started taking shots of the sunrise. Normally I get frustrated when strangers are in my photos but on this beautiful evening I began to see the beauty in the silhouettes of the strangers on the beach. The wine glass in the woman's hand had the most amazing reflection of the colours of the sun. Then my resolve kicked in (thanks to the kick from my hubby). I knew if I was going to make progress with my photography I had to get over my anxiety's about approaching strangers. It's hard to get clients if you don't want to approach people. So off I went to let these two know I had a beautiful shot of them and that I would be happy to email a copy to them if they would like. They were thrilled and so was I.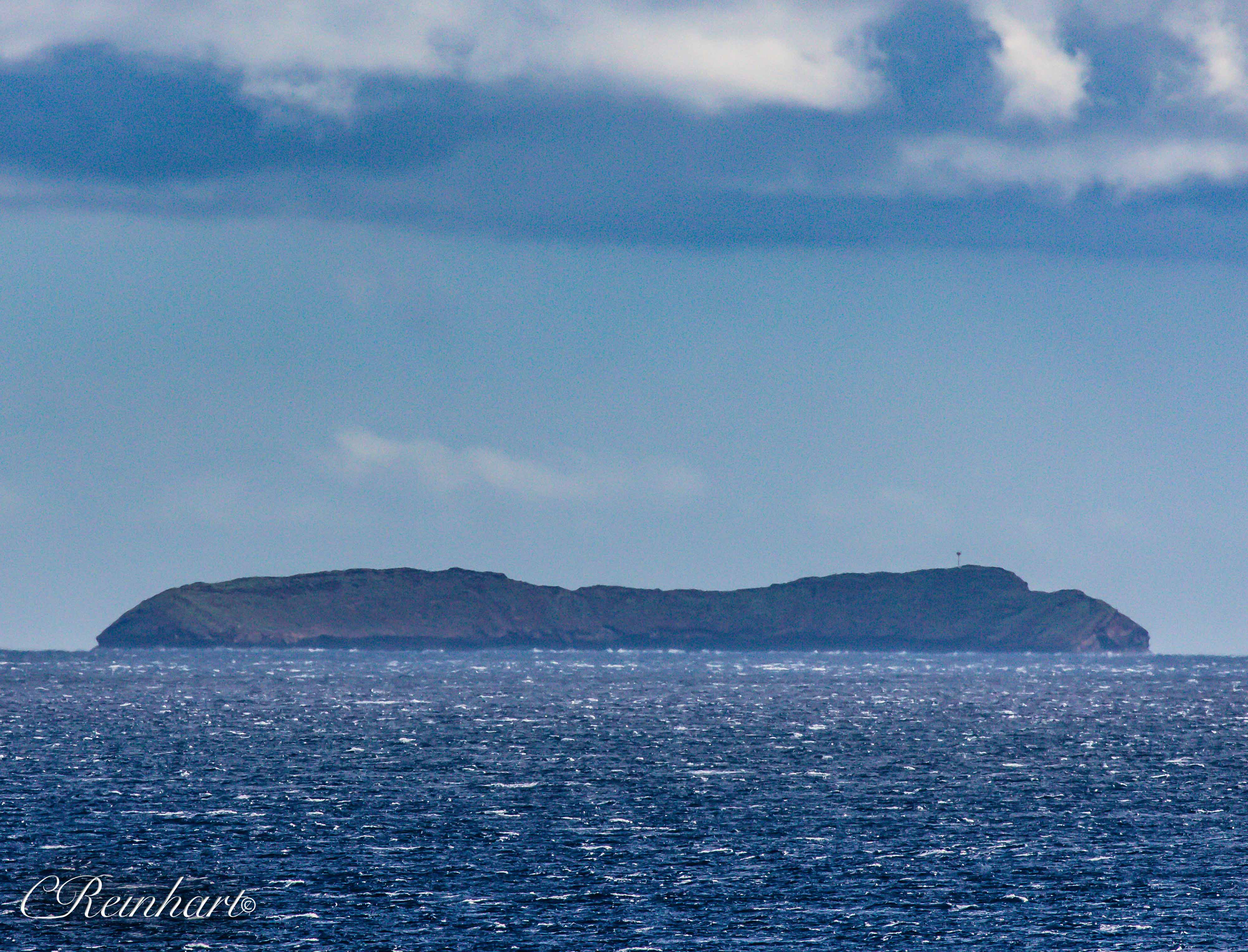 January 1 - Day 1 - Beginnings
I didn't know I was going to begin this project so the first photo is not an extraordinary photographic achievement. When I decided to begin the project the first day's project says Day 1 - beginnings. Well I couldn't think of any shot that suited the topic more than my first shot of the year. At the point by Lahaina on Maui I took a picture of Molokini crater as we watched for humpback whales. The beginning shot, the beginning or a new year, the beginning of the next stage of my wonderful, glorious life!